HM Queen Elizabeth II receives a Mini Concrete Cow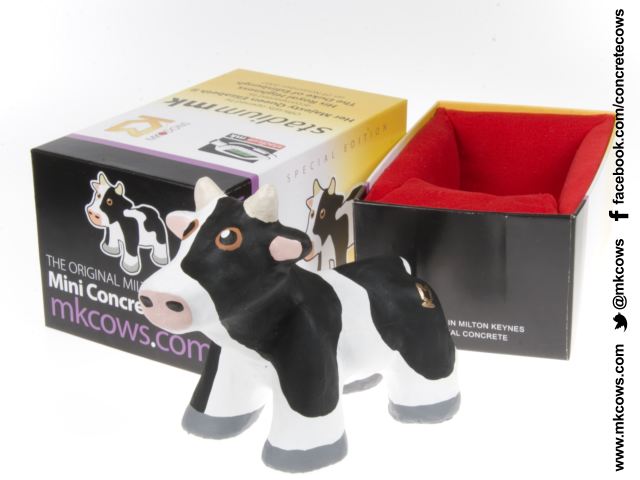 Her Majesty Queen Elizabeth II and His Royal Highness the Duke of Edinburgh were presented with a special edition mini concrete cow when they visited Milton Keynes to open the new Stadium MK on Thursday 29 November 2007.
The size 2 mini concrete cow was specialy prepared with the MK Dons logo painted on it's back and packed in a commemorative box. The Queen now owns Mini Concrete Cow number 101.
First Cow Registered in China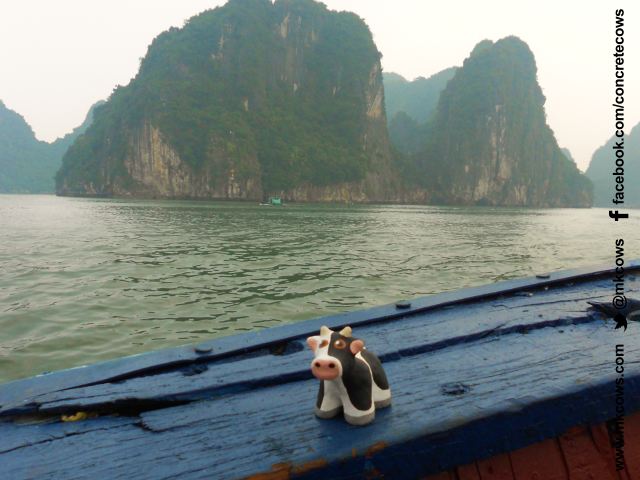 Today a Mini Concrete Cow named Sheldon was registered on the MK Cows website. She was registered in Shenzhen, China by her owner who is a school teacher there. She has done some travelled around China and now sits on the teachers desk in school.